Why Supreme Servers

Money Back Guarantee

Lightning VPS Cloud Servers

Powerful VPS Control Panel

Awesome Support
Our Advantages
Ultra-Fast VPS Cloud Servers
Awesome Support – Expect fast first-class technical support
Hosting on high performance branded servers
High Speed Multiple Intel Xeon Quad Core processors, 64-bit Operating System
24/7 On-site data center technicians
Hosted in multi-million dollar data centers
Choice of Location: Miami, Florida, Dallas, Texas, Toronto, Canada & Europe
Happy Customers see reviews
What our customers are saying
"I have been with SS for over a year, I have tried other VPS companies and never had the excellent service this team has to offer. Zero downtime, excellent speed (the fastest so far) and it seems like One on One personal service. I rate them an easy 4/4." Andrew V.
Money Back Guarantee
Sign up risk free, with a 7 day money back guarantee. If you are not happy with our service, speed or performance, we will refund your money immediately.
Sign up now and have access to your cloud server within 20 seconds.
Lightning VPS Cloud Servers
Our lightning fast virtual servers are hosted in the Supreme Servers Cloud. We use HP high specification servers powered by Xen on our ultra-fast network. Our servers are fully redundant; they include multiple hot swappable high speed RAID SSD disks and power supplies.
Xen Virtualization Technology is developed by Citrix. It allows us to provide the very best platform for high availability and reliability for your websites and applications.
You can also add multiple cloud servers to create your own server cluster.
Powerful VPS Control Panel
Every customer has their own powerful VPS Control Panel. The control panel allows you to manage your virtual server from anywhere in the world, connect via console (virtual KVM), reinstall OSs, backup, view virtual server statistics and more.
An Android app for the VPS control panel will be released in the near future.
Awesome Customer Service & Support
We will respond quickly to your technical queries. Supreme Servers also actively monitors its infrastructure 24/7, this allows us to be proactive and respond to any issue immediately to ensure our network and nodes are always online.
We have 24/7 on-site data center technicians.
100% Network Uptime Guarantee – Always On!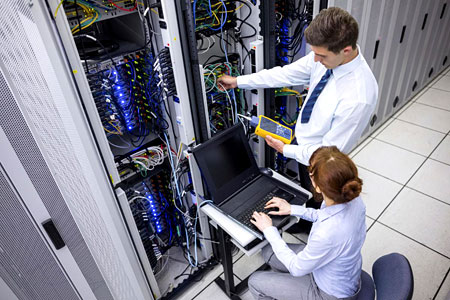 Network performance is very important when using services on the internet. If you have high performing servers on an underperforming network it will affect your website and application.
Our Cisco powered network has been designed to provide you with 0% downtime. Our self-healing network is multi-homed with 13 high speed connections to the internet. We utilize the latest BGP4 technology to ensure you, your users and customers use the quickest route to our network.
If we do not provide 100% network uptime, we will refund you up to 1 month of your plan. For even higher availability of your application or website, you can setup a server cluster in our cloud.
No Overselling
You might have heard about hosting companies that oversell. Overselling is where a hosting provider sells more resources, such as disk space, memory and bandwidth, than they physically have available. This can result in unstable and underperforming websites, software or applications.
Supreme servers, unlike many other hosting companies, does not oversell. Overselling would be bad for our customers and bad for our business. It also gives our industry a bad name. So, quite simply, we don't do it.
We keep plenty of spare capacity to prevent overselling happening. We are proactive and leave space on our platform for growth and expansion, and monitor it regularly, so resources are available to you on demand, whenever you need them. This way, you're assured of fast, reliable and stable hosting from Supreme Servers!
Resources Available "On-Demand"
Need more resources? Not a problem! Resources are available on demand from Supreme Servers. You can immediately upgrade or downgrade through the control panel.
Hosting on High Performance HP Servers
HP is our preferred partner for servers. To offer the best, we only use the best. To provide high performance we use the latest and fastest hard disks configured in RAID10, multiple Intel Quad Core processors and DDR3 memory suitable for our platform.
Our CPUs also utilizes Hyper-Threading and Virtualization.
Perimeter Firewalls
Unlike many other virtual server providers, our servers are behind our perimeter firewalls. We can open and close ports on request. This provides an extra layer of security to help ensure your websites and applications are safe.