Supreme Servers Cloud Data Center Locations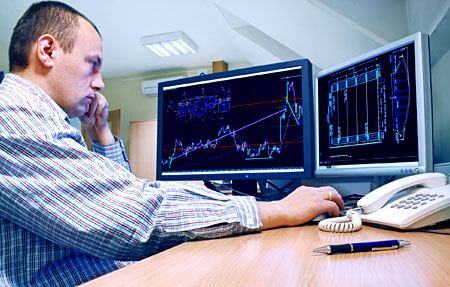 Well Connected. Robust 100% Uptime Network
Deploy multiple high performance and lightning fast Virtual Cloud Servers in multiple locations in seconds.
Low Latency: Ping responses between the data centers are less than 46 milli-seconds.

To provide the very best speed and performance for your websites and applications, every area of our service has to outperform. This includes high performance HP servers, ultra fast network, high resilient data centers, technical support and management. Each has been carefully chosen and complement each other to provide you a second to none service. Our 15+ years of experience helps us to achieve this.
Supreme Servers Cloud is in 5 Locations
Miami, Florida, United States
Dallas, Texas, United States
San Francisco, California, United States
Toronto, Ontario, Canada
Nottingham, United Kingdom (UK), Europe
Below are technical details on our high specification facilities:
Miami Data Center
24,000 sq ft
11 Internet Connections (BGP)
Network connected directly into the NAP of Americas
HP Servers and Hardware
Network Powered by Cisco
All equipment is owned, managed and monitored by Supreme Servers
Manned 24/7 Security
LEED Compliant
SOC 1 & 2
Category 5 Hurricane protected
N+1 Redundant Power & UPS
N+1 Generators
Ping Test IP: 64.95.243.1
Dallas Data Center
12,400 sq ft
N+1 Infrastructure
12 Internet Connections (BGP)
HP Servers and Hardware
Network Powered by Cisco
All equipment is owned, managed and monitored by Supreme Servers
SOC 2 Type II Facility
ISO 27001
LEED Gold Certified
N+1 Redundant Power & UPS
N+1 Generators
Ping Test IP: 162.252.168.253
San Francisco Data Center
84,000 sq ft
N+1 Infrastructure
9 Internet Connections (BGP)
HP Servers and Hardware
Network Powered by Cisco
All equipment is owned, managed and monitored by Supreme Servers
SOC 2 Type II Facility
LEED Silver Certified
N+1 Redundant Power & UPS
N+1 Generators
Toronto Data Center
Located in 151 Front Street West, Downtown Toronto
N+1 Cooling
2N Infrastructure
12 Internet Connections (BGP)
Multiple Canadian and US Internet Connections
HP Servers and Hardware
Network Powered by Cisco
All equipment is owned, managed and monitored by Supreme Servers
SOC 2 Type II Facility
ISO 27001
PCI DSS 2
NIST 800-53/FISMA
N+1 Redundant Power & UPS
N+1 Generators
Ping Test IP: 162.252.169.1
UK Data Center
Multiple Internet Connections (BGP)
HP Servers and Hardware
Network Powered by Cisco
All equipment is owned, managed and monitored by Supreme Servers
Manned 24/7
ISO 27001 & 9001 Certified
Multiple Generators