QuickBooks Hosting Provider
We provide the platform, you provide the license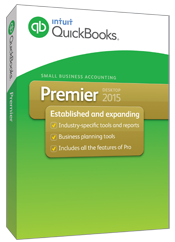 Virtual Desktop, you and your customers can access…
Anytime, Anywhere.
QuickBooks Virtual Private Cloud – customize it the way you want!
Benefits To Quickbooks Hosting in the Cloud
Access your QuickBooks files remotely anywhere
Save Time
Easy Roll Out When New Staff Start
Supports Unlimited Users
No Initial Capital Layout
Lower TCO
Free Listing Of Your Accounting Firm
Free Upgrades Of Quickbooks
Helps Your Bottom Line
Provide Limited Access To Your Customers
Save On IT Staffing Costs
Private Labelling
Install Third Party Software (Must Be Compatible With Windows Server 2012 or 2008 R2)
Video Tutorials
Top 10 Reasons To Choose Supreme Servers…
Full control over your cloud environment
Install additional own software (or we can), such as MS Office
24/7 Awesome Technical Support
Over 15 years experience in hosting and hosted applications
Truly Personal Service
Choice of region (Miami, Dallas or Toronto)
Leaders in Speed and Performance (you will get your work done quicker)
15 minutes snap shot backups using R1Soft
Ongoing improvements to ensure you are getting the most out of our service
Customize platform exactly to your requirements
QuickBooks Hosting Services
We have helped many accounting firms and other QuickBook users save both time and money with our virtual private cloud solutions and we can help your company to do the same. Your software will be hosted in some of the very best SSAE 16 certified data centers currently available, ensuring a world class service.
Your choice of location and software
To make sure that you do not experience any latency issues when accessing your data, we offer a choice of region when setting up new packages: US, Canada or UK. Our quickbooks enterprise hosting includes free listing of your firm and the option to install third party software if desired.
Full Control
Although we are here to support you 24 hours a day, 7 days a week, you retain complete control of your cloud environment at all times. Private labelling and limited access for your customers enables you to present a highly professional image and as experienced quickbooks hosting provider you can rely on our service.
Hosted in the world's finest highly Secure SSAE 16 certified data centers.
Our hosting consultants will guide and help you implement the Cloud VPS within your business.
Contact Us and see how we have helped many accounting firms and other QuickBook users save money and become more efficient.